Assistant Coach
Lee Williams,
Camp Director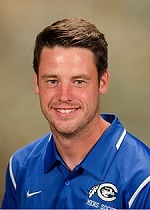 Lee Williams enters his third season as assistant coach of the men's soccer team at Chowan.

Prior to joining the Hawks' soccer program, Williams served as an assistant at UNC Wilmington where he helped the Seahawks finish in second place in the Colonial Athletic Association. The Seahawks finished their season with a 9-6-2 record while also earning nonconference wins over UNC Chapel Hill, Duke and Ohio State.

Williams competed as a student-athlete at Appalachian State University. He started all 64 games in his career and played every minute of each game for the Mountaineers. Williams, a team captain, led the squad to three Southern Conference Team of the Year awards and earned various individual awards including: All-American status, All-Tournament Team recognition twice, and Defensive Most Valuable Player at the Coastal Carolina/Adidas Tournament in 2011. He was also shortlisted for the Herman Trophy, college soccer's most prestigious individual award.

During his time at Appalachian State, Williams worked with High Country Soccer as a volunteer coach.

After graduating with a degree in Science in Health Promotion at Appalachian State, Williams pursued professional soccer through Stockport County where he played against some of England's top clubs for two years. While in England, Williams achieved an FA Level II coaching badge and a BTEC National Certificate in Sporting Excellence.

Williams gained additional coaching experience with Cape Fear Soccer Academy in Wilmington, NC and served as an assistant coach for the men's soccer team at Lees-McRae in the spring of 2013.

The Liverpool, England native currently resides in Murfreesboro, N.C. and has an infant son, Hudson.
Blake Ellis,
Graduate Assistant Men's Soccer Coach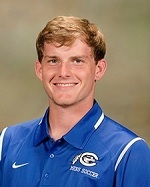 Other staff members will include, Chowan University soccer players and other collegiate coaches and players.